CTP's Critically Acclaimed Production Returns for the 2019 Holiday Season
The Snow Queen – A Pop/Rock Musical, created by Kirsten Brandt (book/lyrics), Haddon Kime (music/lyrics) and Rick Lombardo (music/lyrics) was the Collaborative Theatre Project's inaugural production (2016). Just before opening night the seating was being installed and some of the backstage facilities were not yet completed. Despite those conditions, the show premiered to critical and audience acclaim. The beloved Hans Christen Anderson fairy tale had been reimagined as a Steampunk themed musical and a perfect holiday treat for all.
It is said that the fairy tale was written because Anderson fell in love with the beautiful opera star, Jenny Lind. Lind, who was dubbed the Swedish nightingale, rebuffed his advances and he healed his heartbreak by creating a cold, calculating Queen who would steal your soul with just one kiss. Whether the backstory is true, Anderson definitely created an iconic figure that captivates audiences and continues to live on in various incarnations. Disney's Frozen is another re-invention of the tale.

Best friends Kai (Joey Larimer) and Gerda (Jazmine Mathis) are perfectly happy in their small village until they find a book that Gerda's grandmother (Trisha Dunn) had been hiding. As they open the book and find the story of the Snow Queen (CJ Reid) and the Troll (Trevor Pekas), Gerda's grandmother enters and warns them about the Snow Queen. Later that night, Kai, who had dismissed the story of the Queen who steals children and turns them into living snowflakes, remains outside in the dark. The Snow Queen sees her opportunity to take another child with her to the northern regions and Kai leaves with her. Gerda, running out and seeing them go, determines to follow her best friend and bring him home safely.
It's Gerda's journey that shapes this fairy tale. We enter a world where birds and flowers talk, a Garden Witch (Trisha Dunn) is vanquished, and a wild and wacky Prince and Princess (Shannon Carter and Trevor Pekas) rule over an eccentric court. There are over 100 costume pieces for this clever show, and they transform the ensemble cast from villagers to trolls to flower to birds and more.
The twelve person ensemble features Sean Warren (Old Crow and Reindeer), Zaq Wentworth, Aaron Carter, Jessi Shieman, Ella Rose Schaefer, Trevor Pekas, Julius Pratt, Shannon Carter, CJ Reid, Trisha Dunn, Joey Larimer and Jazmine Mathis. While Larimer, Mathis and Reid are the only three who play one character, the amazing ensemble populates Gerda's world.
The River (Sean Warren) oversees a whirling, dancing version of water sprites who carry Gerda to the Garden Witch's cottage. As the Reindeer, Warren leads Gerda through the beautiful night sky in a ballet (Aurora) to the Wise Woman of the North (Jessi Shieman) who aids the lost child in the final leg of her travels.
Snow Queen is a musical based on the theme of friendship and how far we go to help a friend. Susan Aversa Orrego, who has designed both the costumes and directed the musical has reshaped the 2019 version to further highlight the love and friendship that Kai and Gerda feel for one another. She states that "having Joey and Jazmine already as very close friends adds a depth to the feelings that are expressed in the play and they work wonderfully together. We didn't want to just re-create things that we had done in the past – we wanted to explore this piece as if it were the first time we had done it. The set and some of the costumes are new, the cast has a few who have returned to work with us again but for the most part, it's an entirely new and fresh production of this classic tale.
Set design is by Nico Hewitt, Mike Kunkel designs the lights and sound and Luis Garcia is working for the first time with CTP to create some of the new projections. Through grant funding, CTP had acquired some new lighting instruments and projectors and they will be incorporated into this production.
Musical Direction and Orchestration has been overseen by Karl Iverson and Kerry Lynch also joins the company this year as Music Director. Iverson created the musical tracks for both rehearsal and performance and the sound quality is breathtaking. Daniel Sessions Stephens and Joey Larimer have created the choreography which moves the story fluidly through the different regions of Gerda's travels.
Lobby art is created by fabric artist Diana Rasmussen. Rasmussen has had her quilts and fabric work in the gallery for each of the holiday shows and her creativity is further evidenced by the fabric birds that have been added to the show this season.
Disney based its popular animated film Frozen on the original tale and CTP's musical version, while closer to the source material, is a magical adventure in music and dance – a perfect treat for the winter season and holiday magic.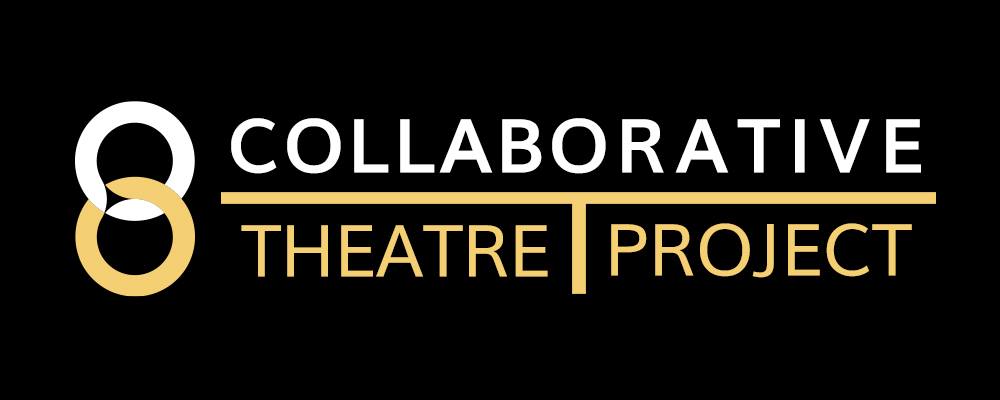 Tickets range from $15 (Preview only) to $28 and are available online at www.CTPMedford.org or by calling (541) 779-1055, Some performances are nearing capacity and early reservations are advised.
The Snow Queen is sponsored, in part, by First Interstate Bank.
The complete performance schedule is as follows:
Evening Performances are scheduled for 7:30 pm on the following dates:
November 22, 23, 29, 30
December 5,6,7,12,13,14, 19,20,21, 26, 27, 28
Matinee Performances are scheduled for 1:30 pm on the following dates:
December 1, 8,15,21,22,28 and 29