Pumpkin Roll with Walnuts is a yummy addition to your holiday festivities.
Ingredients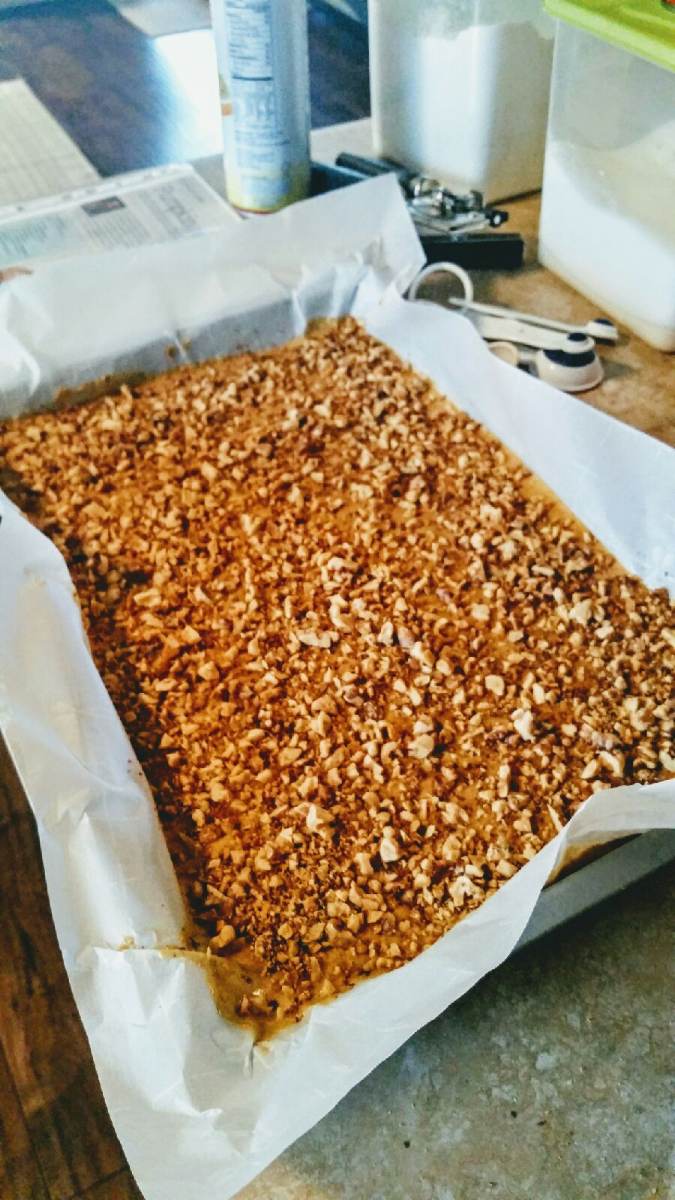 3 eggs
1/3 cup sugar
2/3 cup pumpkin (canned or cooked)
1 tsp lemon juice
¾ cup flour
2 tsp ground cinnamon
1 tsp baking powder
1 tsp ginger
½ tsp ground nutmeg
½ tsp salt
1 cup walnuts chopped
Filling:
¼ cup butter
1 cup confectioner sugar
½ tsp vanilla extract
2 packages cream cheese softened (3oz each)
Directions
Line a greased 15" x 10" x 1" backing pan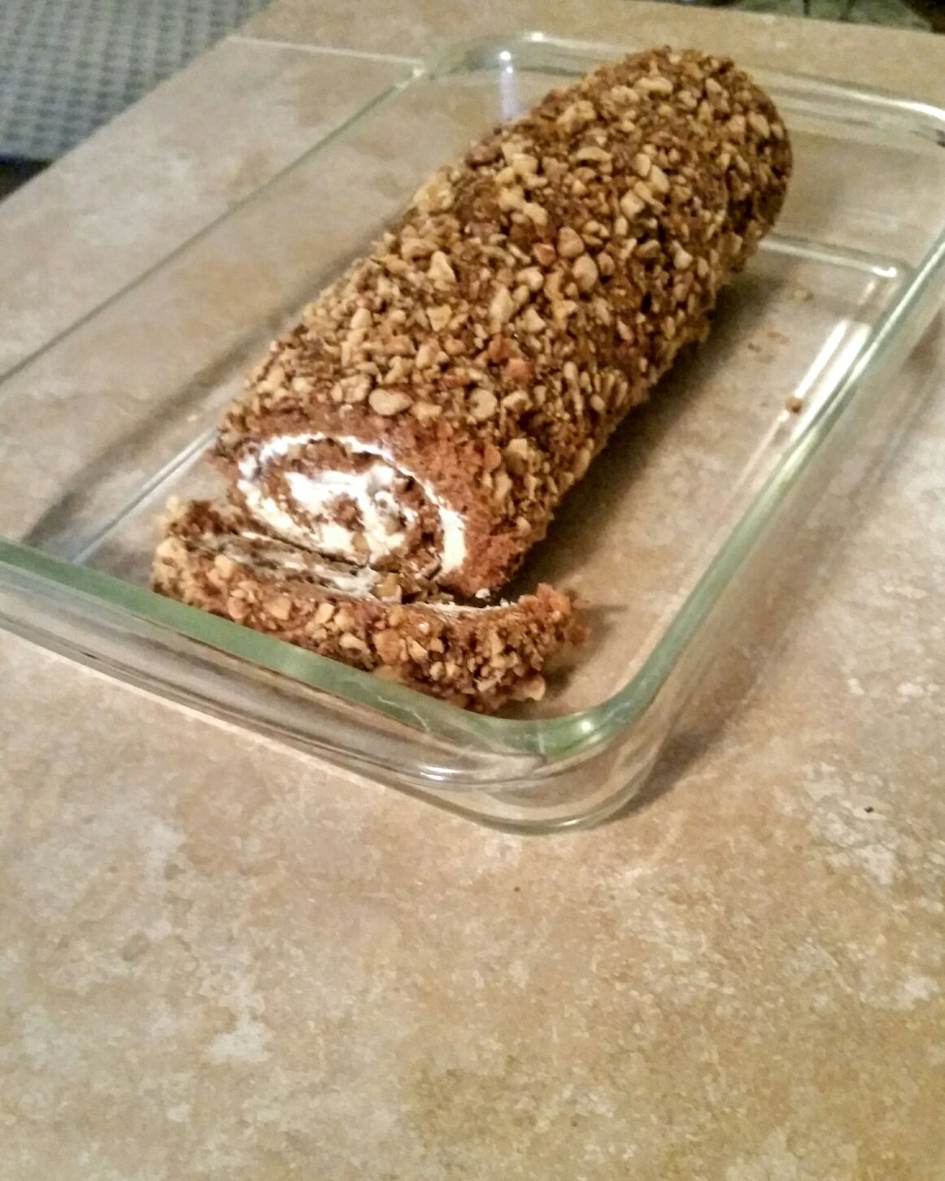 with waxed paper. Grease the paper, set aside. In a mixing bowl, beat eggs, gradually add sugar beat until mixture becomes thick. Stir in pumpkin and lemon juice.
Combine dry ingredients, fold into the pumpkin mixture. Spread batter evenly in prepared pan. Sprinkle with Walnuts
Bake at 375' for 12 minute or until cake springs back when lightly touched. Cool for 5 minutes. Turn cake out of pan onto a kitchen towel dusted with confectioner's sugar. Gently peel off waxed paper, roll up cake in towel jelly roll style, starting with a long side. Cool completely on wire rack.
In mixing bowl, combine filling ingredients, beat until smooth. Unroll cake, spread evenly with filling to within ½ inch of edges. Roll up again. Cover and refrigerate for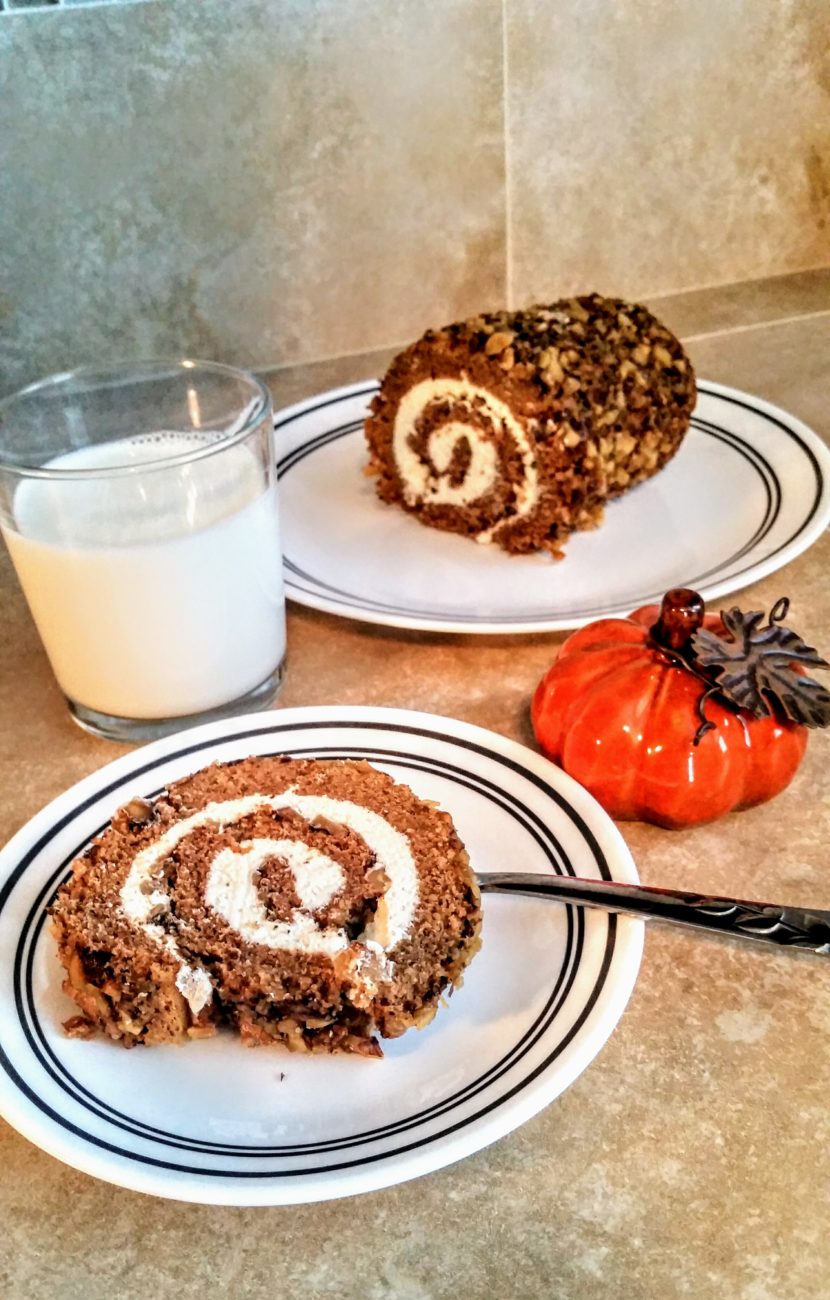 1 hour before cutting.