Rogue Winterfest is an annual, premier community event and fundraiser that benefits three nonprofit mental health agencies: Family Solutions, Kairos and Options for Southern Oregon. Now in its 18th year the Festival has provided hundreds of thousands of dollars for much needed behavioral and mental health programs for approximately 15,000 children, adults and families in Southern Oregon.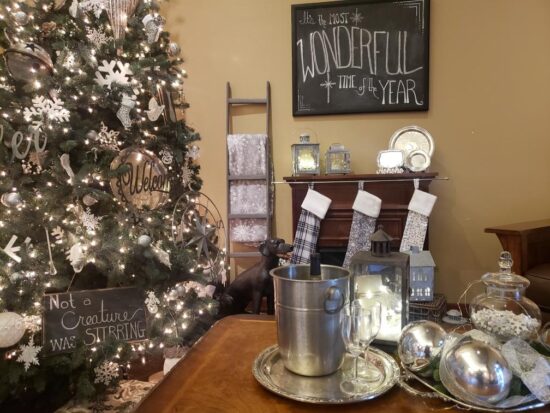 This year's event dates are Tuesday, December 1 through Sunday, December 6.  However, like most large events Rogue Winterfest has decided to change to a virtual platform this year so that our community can remain safe in their homes.  If you haven't been able to attend our Festivals in the past, this is your opportunity!
Rogue Winterfest is excited people can "attend" the 2020 Festival virtually and that we will potentially reach a much larger audience than our always sold out events. Guests will be able to view and bid on exquisitely decorated trees online, watch a recorded show with Santa and his friends including crafts, stories, entertainment and MORE! They can also bid on unique items during our virtual silent auction. Our designers and staff are creatively working behind the scenes to bring you a quality online virtual experience like no other!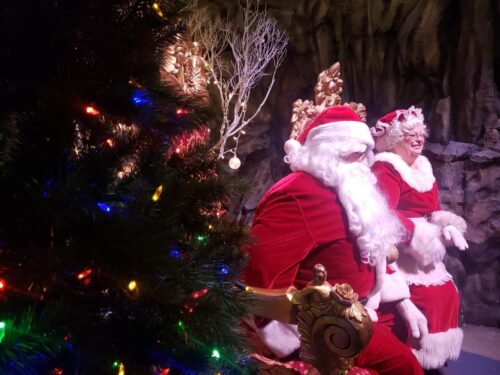 Rogue Winterfest is powered by the support of its many wonderful sponsors. Evergreen Federal Bank has gone above and beyond to help make the 2020 Festival successful during these challenging times.  It is sponsors like them who are committed to the vital fundraising efforts for Rogue Winterfest. Their belief in how our organizations positively impact so many individuals is what makes our community such a great place to live!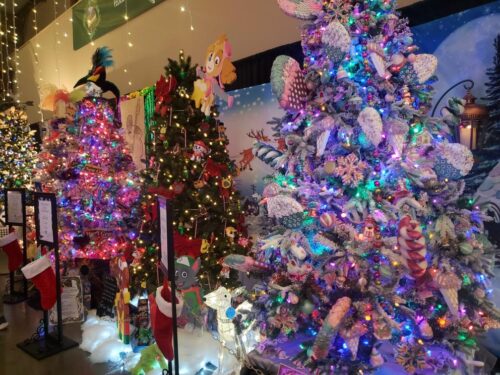 Family Solutions, Kairos, and Options for Southern Oregon are all local agencies that have each provided mental health programs for 30+ years. More individuals are reaching out for services, especially since the pandemic and fires. These organizations feel it's important for the community to stay connected and not feel isolated.  Sharing  Rogue Winterfest events virtually for FREE is a way for families to enjoy the holiday Festival from their homes. Please check out website for more details on the virtual 2020 Rogue Winterfest –  www.roguewinterfest.org .