The Storytelling Guild presents Annual Children's Festival every July  at the beautiful Britt Gardens in Jacksonville, Oregon. For many years, the festival has provided fun-filled summer days of affordable entertainment for the entire family!
The first Children's Festival was in 1967 and began as a small storytelling program, billed as: "A Child's Fun 'N Fantasy Afternoon" and was held under the trees at Britt Gardens in Jacksonville. The turnout for this one-day event was so tremendous, 200 children, that it was repeated the next day for another 300 children!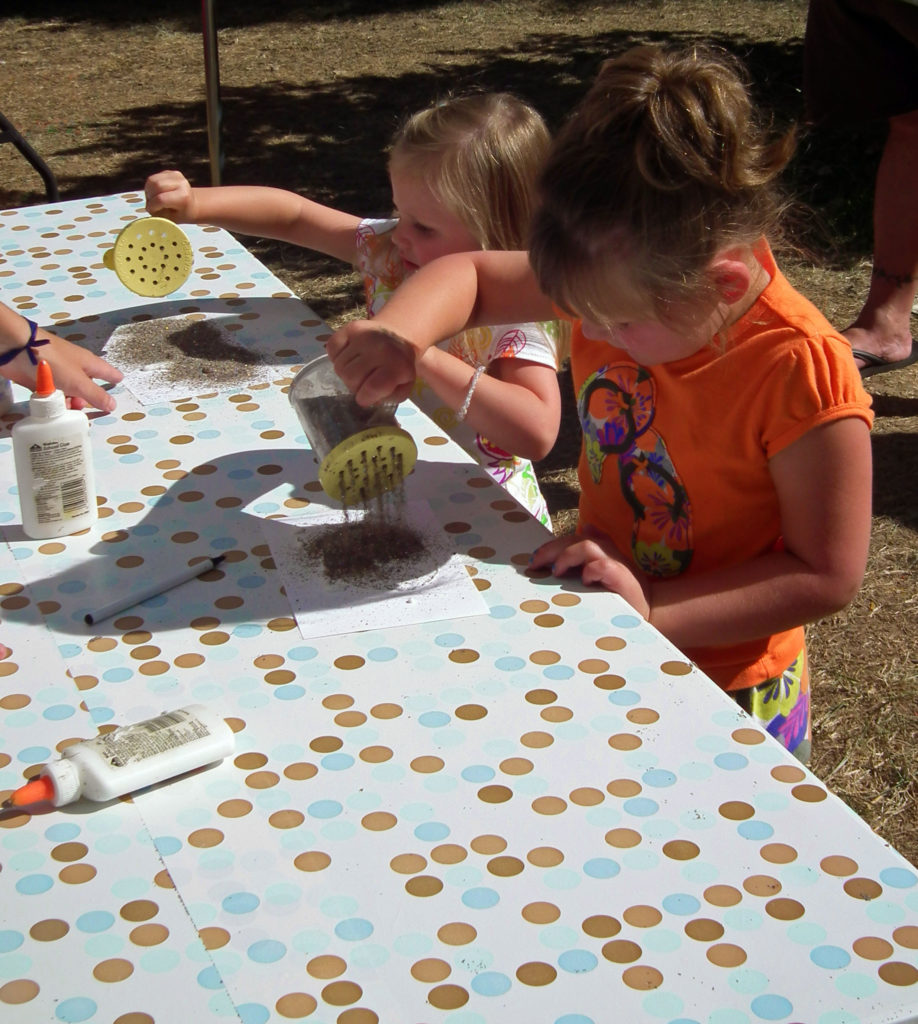 It was apparent that this was an important program and plans were readied for a true Festival in 1968. The Storytelling Guild and the Jackson County Library began planning by recruiting volunteers from the mothers who attended the first Festival. Sixteen volunteers and the local chapter of the American Association of University Women planned for that second year.
The second festival drew 2,000 children. The third, 4000 and by 1981, the Children's Festival was attracting 15,000 visitors!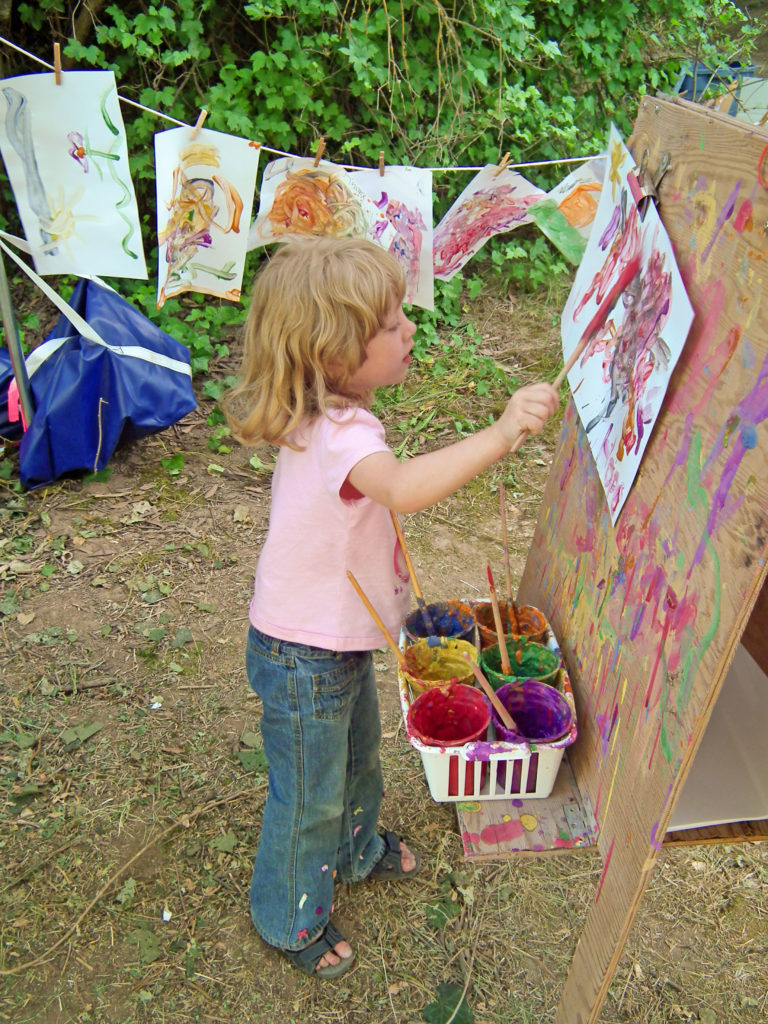 At the festival, children and adults will enjoy a variety of booths with hands-on arts, crafts,  science projects and feeding of the litter eating dragons. All activities are included with the price of admission! Older children will enjoy activities such as: candle making, pottery and wood working, while younger children will have a chance to make their own puppet, sand and easel art, and have their faces painted. In addition to fun hands-on projects, you can sit back and enjoy storytelling, child focused entertainment and stage performances.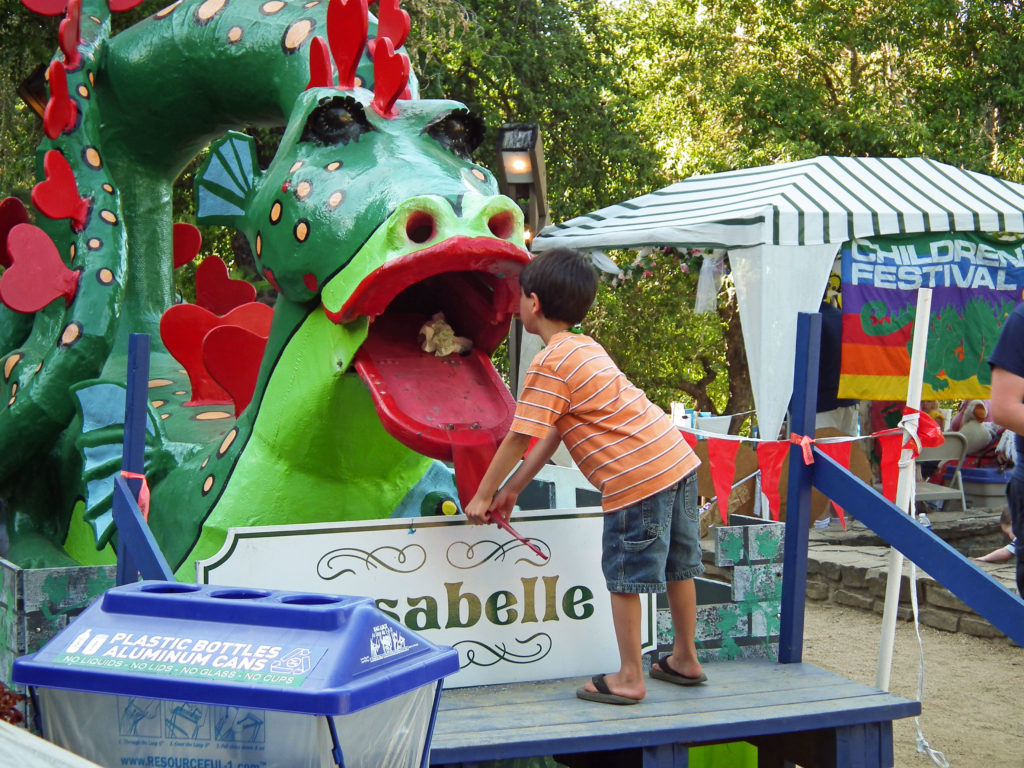 Admission is $3 per person per day (adults and children). Food is available for purchase inside the festival at the yummy Dragon Deli. The goal has always been to offer an amazing day of entertainment and education for a reasonable cost.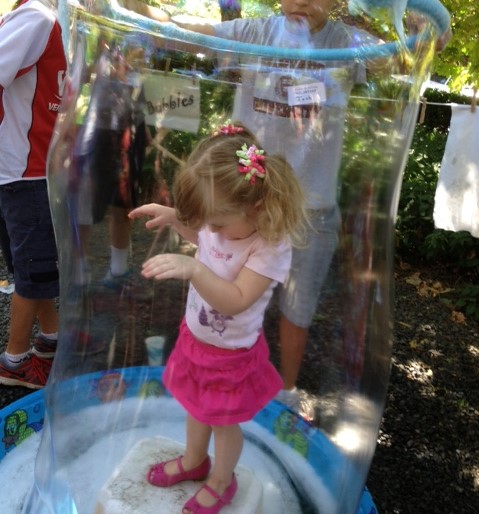 The mission of The Story Telling Guild and Children's Festival is to expose children of all ages to the magic of imagination and to instill a love of books and the joy of reading.
For more information visit: