Susan Creek Falls is located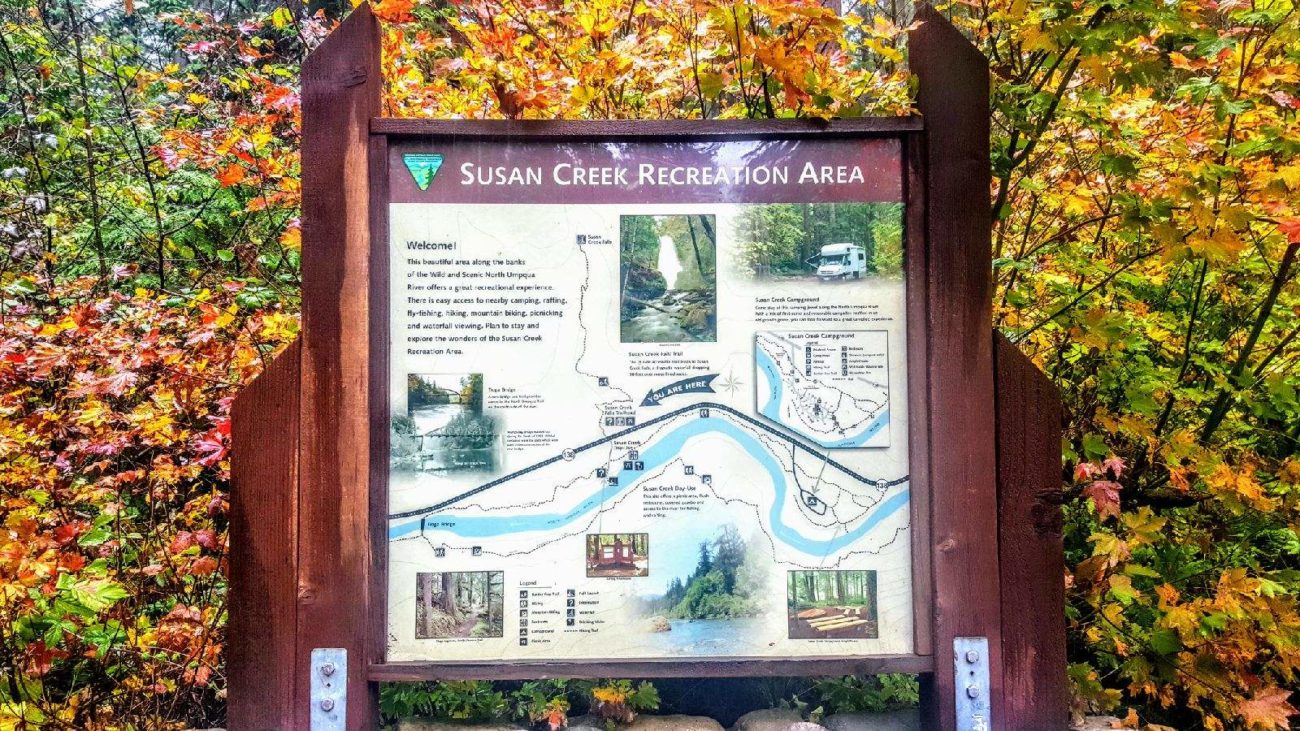 along the North Umpqua Highway SR138 about 12 miles East of Glide. We accessed Hwy 138 from Roseburg, Oregon.
The parking lot is on the left side of the road across from the Susan Creek Campground when you are heading east. There you will find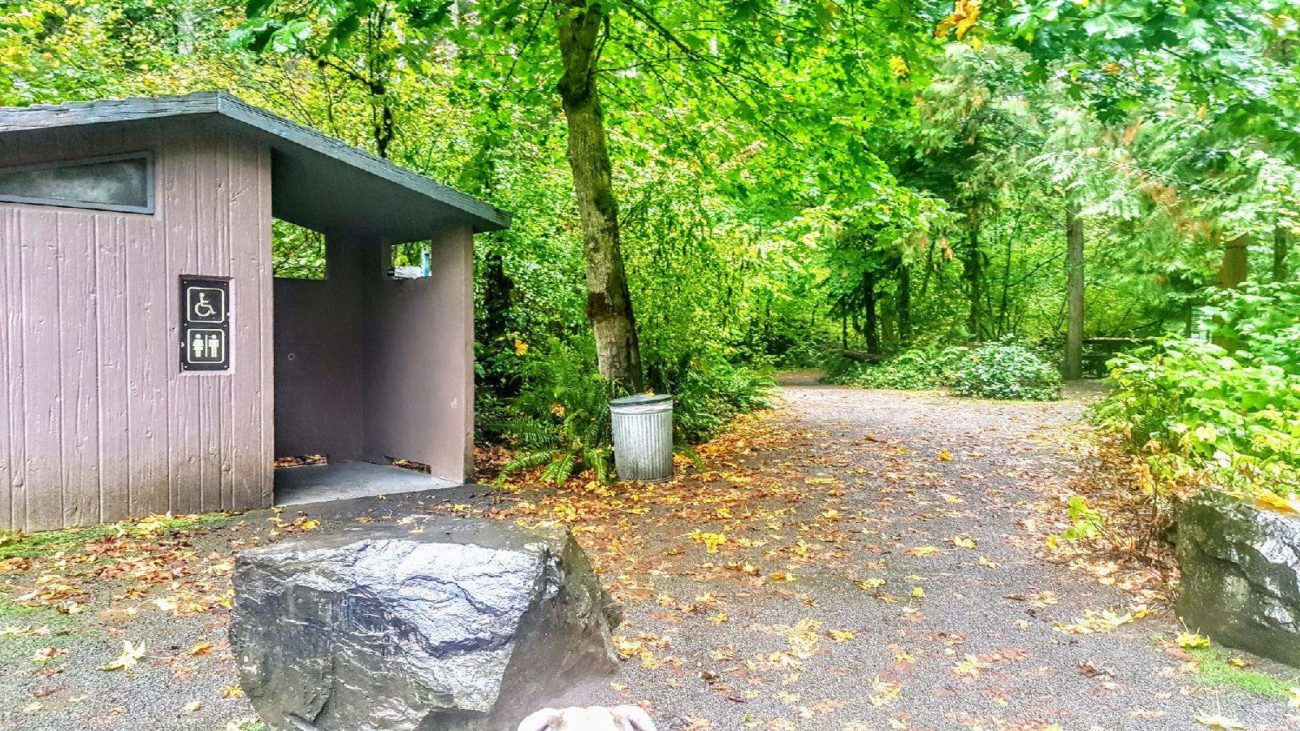 an easily accessible paved parking lot along with a restroom and the entry to the trail.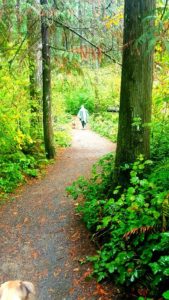 The pleasant ¾ mile hike is on a well-maintained paved path with a slight grade to the falls.  You will find lots of greenery, ferns, and the forest reclaiming fallen debris.  There are benches along the way to rest or to sit and enjoy your surroundings.
Once you reach the falls you can walk right down to them and the creek.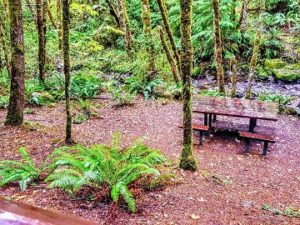 Picnic tables by the falls offer a very beautiful spot to enjoy lunch. There is a bridge crossing the creek offering a perfect viewpoint of the falls and the large mossy rocks and trees.
We went on a drizzly day and were lucky enough to be the only ones at the falls. Because of the weather we were also able to enjoy the falls without any mosquitos that you might find in the summer months.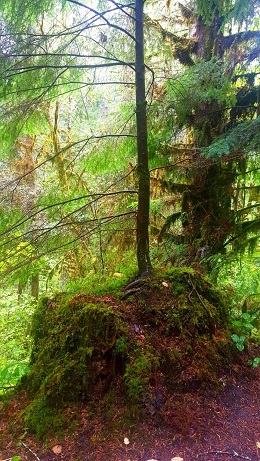 Bring water to drink, lunch, and your camera. If you visit during the warmer weather be sure to bring some insect repellent.
This is a very family and kid friendly waterfall hike.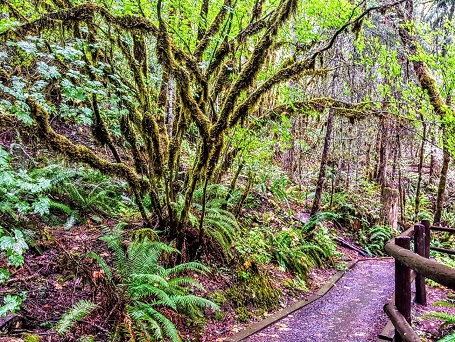 Keep Oregon Beautiful…If you pack it in pack it out!
Even if you didn't pack it in, if you find it and can…pack it out… and please be courteous if you bring your dog…(hint).