Sleep in Heavenly Peace began in Twin Falls, Idaho in 2012 when a group of people built a bunk bed as a service project. After building a second bunk bed with the leftover lumber, they offered it for free on Facebook with an overwhelming response. They soon realized that the need is out there for beds for children – the roots of Sleep in Heavenly Peace (SHP) were planted!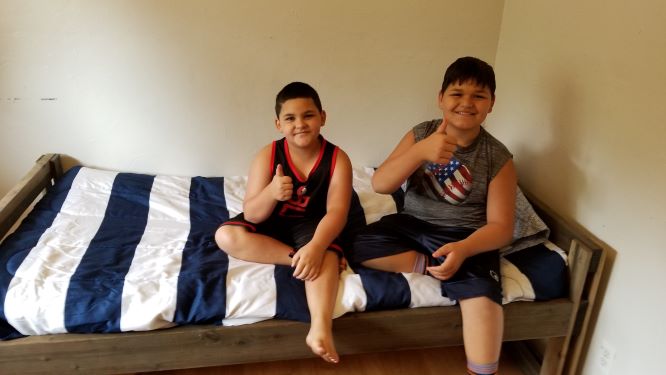 In February of 2018, Mike Rowe's Returning the Favor Facebook video blog spot-lighted SHP and the rush was on. Since that time, as of early 2019, 12 chapters have grown to nearly 150 chapters throughout the country. There are chapters in both Josephine and Jackson counties that build and provide beds to children who have none. The process is simple and involves the entire community.
SHP receives money from local donors and receives no government assistance. We build beds during either Public or Private/Sponsored Build Days using volunteers from our counties.
Families whose children have no beds may apply for them through our national website, SHPbeds.org, or you may refer a family you know is in need. Our organizations deliver beds to their homes, free of charge, complete with a bed frame, mattress, pillow, sheet set, and a blanket or quilt for warmth –
ready to sleep on.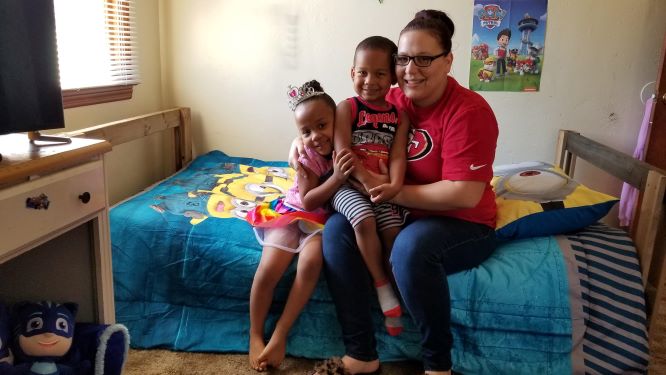 It is estimated that 3,000- 6,000 children in Southern Oregon are sleeping on the floor, on couches, with other children, or with their parents because families are unable to afford beds for them. After paying for a mortgage or rent, food, and clothing, many times there is little money left for what many of us consider a necessity, beds. Sleep in Heavenly Peace's mission is NO KID SLEEPS ON THE FLOOR IN OUR TOWN!

How can you help? Please contact either Southern Oregon chapter for more information. We gratefully accept donations or sponsorship, small or large. We are always in need of new, twin size bedding. We welcome volunteers for our public build days and to help with chapter events. Watch our respective
Facebook pages for news!
Josephine County: Facebook: @SHPJoCo
Jackson County: Facebook: @SHPJacksonCo