The 8th annual Kids Dash is June 8th, 2019 at the Grants Pass High School track. Gate opens st 8AM. Entry fee is $10/child.
The Kids Dash was founded by Dr. Nate Tanner. It has been a KidZone Community Foundation event since 2014.
The Kids Dash includes runs for children ages two through middle school as well as relay races for the whole family, a 1600 meter run for middle school and advanced runners, a foam dart javelin throw, standing long jump, a giant slingshot game and the Hue-man race, our version of events like The Color Run(TM).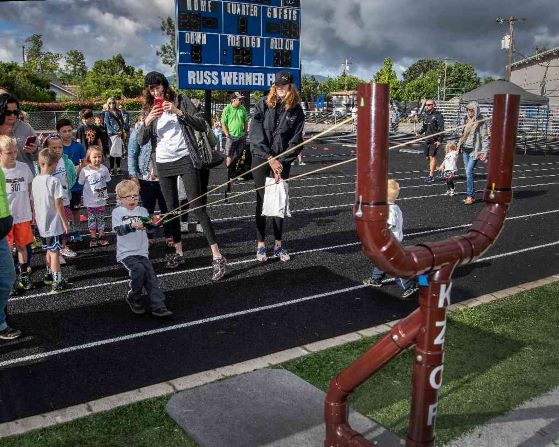 The Kids Dash will also have a full carnival which is free to all  and is sponsored by Asante Physician Partners.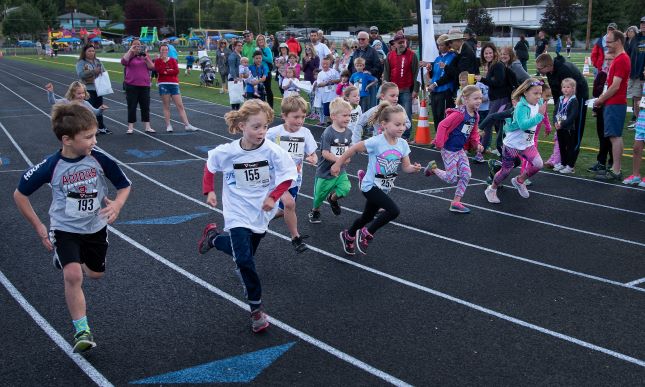 New this year will be an opportunity to participate in games with student-athletes from the University of Oregon presented by the Oregon Athlete Foundation.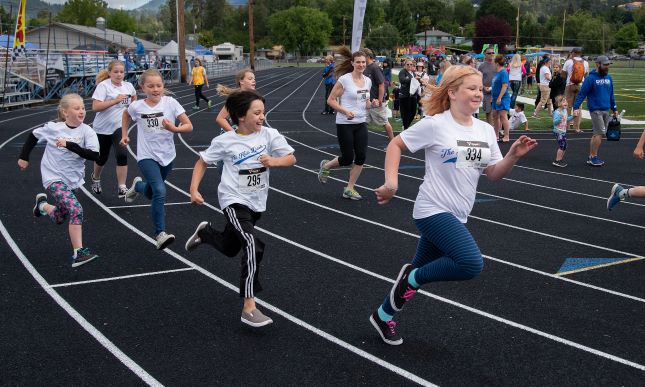 The event also feature a Wellness Midway with presentations by many local fitness and health-related organizations.