Our Southern Oregon Summer Camp Guide advertisers are here to answer your questions  when you are looking for the right camp for your kids .
Make it a Summer to Remember!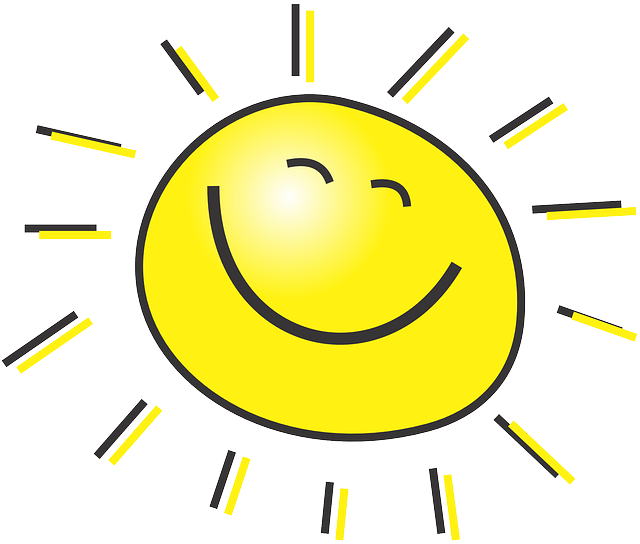 A week at a youth or family camp at Big Lake provides campers with the environment and the opportunity to gain better self-awareness, set and achieve goals, and have a blast. We offer friendship, encouragement, adventure, and enough fun to make memories for a lifetime.  

biglake.org
Body Basics and Beyond. Classes, Workshops and retreats located in Ashland, Oregon.

bodybasicsandbeyond.com
Rogue Valley Tutoring Center offers numerous Academic Camps for ages 3-13 to keep your child learning and growing all summer long! Math, Science, Reading, Nature, Crafts & more! Fight "Summer Brain Drain" and enroll today.  

www.roguevalleytutoringcenter.com/camps
 

Call or Text 541.779.2010.
Ashland Children's Theatre offers a variety of theatrical experiences for children and teens starting in July in Ashland, Oregon. 

ashlandchildrenstheatre.com/summer-camps/
ScienceWorks Museum offers Summer Day Camps for ages K- 12th.  1025 E. Main St. in Ashland, Oregon.

scienceworksmuseum.org
Have fun and get creative at Art4Joy Summer Camps. Located on Biddle Rd in Medford, Oregon.  art4joyllc.com
Le Cirque Centre offers week long Summer Day Camps from June through August in Ashland, Oregon. 9am  -2pm for ages 51/2 -11 years. Tumbling, trampoline, silks, trapeze, Hoop, ball walking and more in Ashland, Oregon.

socircus.org/camps
Friendship Mountain Day Camp at Ashland Zen Center for Ages 7-11 from June 17 through 21  from 9am-3pm.  Make new friends, have fun, learn meditation and mindfulness. Camp activities include tinkering, origami, Lego play, water play, baking, building, gardening, respect and kindness.  for children from any background located in Ashland, Oregon. 

ashlandzencenter.org/friendship-mountain/
Adventure on Friendship Mountain. Overnight camp for age 12-15, July 22- 26. Campers support each other in close knit peer groups, completely unplugged on a joyful adventure of self discovery. For children from any background located in Ashland, Oregon. ashlandzencenter.org/adventure-on-friendship-mountain/
HIGS GYM Summer Parkour Camps for ages 5-9 and ages 10-18 provide a fun, unique way for kids to gain confidence while working on their team work skills and overall strength, endurance, speed and performance. Both indoor and outdoor facilities are used along with water obstacles and the challenges grow and change yearly. Located in Central Point, Oregon.   

www.higsgym.com/events
The Sharpening Stone Youth Wilderness Program is offering two weeks of primitive skills and wilderness survival summer camps in Williams. June 22nd-25th and July 1st-5th, for 7-17 year olds.   For more information and to register, visit www.thesharpeningstone.com 
Ashland Parks and Recreation offers many Summer programs in Ashland, Oregon. 

ashland.or.us/Page.asp?NavID=16713
The Rrrink offers Summer Day camp with Ice skating, Hockey Broom Ball, Crafts, Field Trips and Physical Activity. 1349 Center Dr. Medford, Oregon. 

therrrink.com
Oregon Conservatory of Performing Arts offering Summer Magic Onstage! Summer Day Camps for  Ages 7-12 from June 24th-July 13th for "We Has Jazz", then July 22nd – August 10th for "Pirates 2:The Hidden Treasure". Ages 13-17 from July 8th-August 3rd for "Yearbook Reflections Teen Musical".  Located in Medford, Oregon.

oregonconservatory.org
Rogue Gallery & Art Center offering  Youth Art Camps for ages 7-10 & 11-14. Teen Art Camps for ages 12-17. 40 S. Bartlett St. Medford, Oregon.

RogueGallery.org

.
Roots and Wings Community Preschool offer Summer Day programs for ages 3-5 years with an "I Can" approach. Weekly sessions begin June 11th- August 16th, Monday through Friday, 8:30am-11:30am. Cooking, arts, outdoor and water play. New topic is explored each week. Located in Medford, Oregon.

rootsandwingspreschool.org
TGA stands for: Teach, Grow, Achieve – these concepts are the foundation of every program we offer. We invite you to give your child the advantage of learning and playing golf or tennis in an environment that will benefit them for a lifetime.  playtga.com/soregon/
Forest & Range Summer Day Camp for kids entering 4th-7th grade from July 24-28th. Learn about natural resources through hands on activities around the Rogue Valley. Explore rivers, forest & farms to see how people interact with their environment. $50 for 5 days of fun.

jswcd.org
Grace Christian School offering Fun in the Sun  Summer Day Camp. Ages preschool to age 12 from June 10 through August 23. Full day or half day. Also offering Sports Camps in Medford, Oregon. Open to the public.   

gracechristian.org/our-schools/summer-camps
Kid Time offer Summer Adventure Day Camps. Make it a Summer to remember at Kid Time Children's Museum in Medford, Oregon. 

kid-time.org/classes-camps
Fusion Dance Academy offers Summer Dance Camps for ages 3 up. Camp dancers will get to experience different types of dance: Hip Hop, Ballet, Tap and Jazz, crafts, games, t-shirt, snacks, photos and performance in Medford, Oregon.

 fusiondanceoregon.com
Rogue Valley YMCA offering Summer Day Camps and Overnight Camps. Choose your Summer Adventure with Y-Camp. Located in Medford, Oregon.

rvymca.org/programs/day-camp-summer-camp/
Rogue Rock Gym offering Summer Day Climbing Camps for ages 7-14 years old from 9am- noon, June This camp is structured for new, intermediate and advanced climbers alike! We will teach or review belaying skills and basic to intermediate climbing technique, while helping all experience levels push their limits in route difficulty. Focusing on safety and fun, this camp is a great fit for climbers of all ages!  Located in Medford, Oregon. 

roguerockgym.com/summer-camps
Medford Parks and Recreation offer a variety of Summer Day Camps. Arts & Crafts, cooking, Lego engineering, traditional day camps in Medford, Oregon.

playmedford.com

 
---
The mission of OFA I to develop our youth into skillful, intelligent, creative, self-confident and high performing soccer players who can participate and compete at the high level possible. http://oregonfutbolacademy.com
Wildlife Images offering Camp EEK! Summer Day Camps for ages 7-12 years from  June  through August , 9am-3pm, extended care available. . Go wild every week, campers get to hang out with Animal Ambassadors, play games, make crafts & explore the outdoors. Every day is different in Grants Pass, Oregon . 

 wildlifeimages.org/camp-eek-2019
One Eleven Theatre Company offers a Two week Summer Theatre Camp for kids "Disney's Frozen" held at Grants Pass Performing Arts Center  from August 6th –    18th from 9am-3pm.

OneElevenTheatreCompany.com

 
Barnstormers Theatre offering  Summer Theatre Camp. "Make 'Em Laugh" classic comedy scripts, slap stick, clowning and more while learning about character, costume, props, lights and sound design. Ages 8-12 from June 24th- 28th, Ages 13-18 from July 8th-12th.  9am-3pm. Barnstormers in Grants Pass, Oregon. Please call 541-4793557. 

barnstormersgp.com
Kid Zone offer Summer Adventure Day Camps Monday though Friday 9am-4pm, extended care available June – August. Kids have fun doing outside games, gymnastics, swimming, racquetball, dance tennis, martial arts. 2160 NW Vine St. Grants Pass, Oregon. 

clubnw.com/kidzone.php#programs
 Camp Gomphidius is using the site at Willow Witt Ranch to take you on a journey looking at those ecosystems and the fungi that live there. We are using a combination of exploration, art, scientific skills and storytelling to introduce students to those important relationships. By spending the week at Willow Witt Ranch your child will develop a deep connection with these ecosystems mentally and spiritually making this camp a beyond memorable experience.  Some of our lessons include nature journaling, mushroom identification, biology and art, forest ecology & exploration, and wetland ecosystems, Contact Bashira at shroom@zoomoutmycology.com    zoomoutmycology.com/