Are your children safe online? It seems like the online world is harmless right?
Most of the time your children are online in home and sometimes under your watchful eyes.
Did you know that one out of every five youth online is solicited? Did you know that one in four received an unwanted exposure in the past year to pictures of naked people or people having sex?
Very few of these incidents are reported to police and while many did not find these incidents disturbing, they were distressing to a good number of the youth involved. Of the people who participated in the research funded by the National Center for Missing and Exploited Children, only 17% of the youth and 11% of the parents could even name a specific authority or internet service provider to which they could even report an internet crime. This is

staggering. Do you know what to do if your child reports to you that he or she was sent pornographic materials on line? These crimes are widely under reported which means that we can't fully understand the impact these crimes have on the children and families involved.
There are some signs that might be red flags that indicate your child may be connecting with an online predator. None of these signs are definitive but indicate that it may be time to talk to your child to further understand what
is going on. If your child becomes withdrawn or isolated from their friends and family you may want to check in with them. Other red flags include, finding inappropriate or disturbing material on the computer, your child
receives gifts, money, mail or phone contact from people that are not known to you or you see charges on your phone bill from numbers or people that you do not recognize.
If you think that your child is a victim of an on line predator you should reassure your child that it is not their fault. You should save the evidence.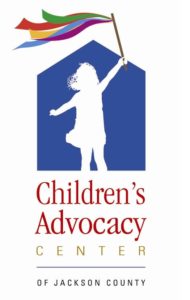 Evidence might be emails, instant messages, or any pictures that might have been sent. You should contact your local law enforcement agency and make a report.
You can also make a report to the CyberTipline at www.cybertipline.com or 1-800-THE-LOST and include all information available, even if you do not feel it is important information.
Guarding Against Online Predators