On September 9, 2016, True Juice opened its doors on "D" Street, and became Grants Pass's first dedicated all-organic Juice & Smoothie Bar… and business has been booming ever since. Now, True Juice has also earned the prestigious position of being the first Blue Zones Approved restaurant in the Rogue Valley!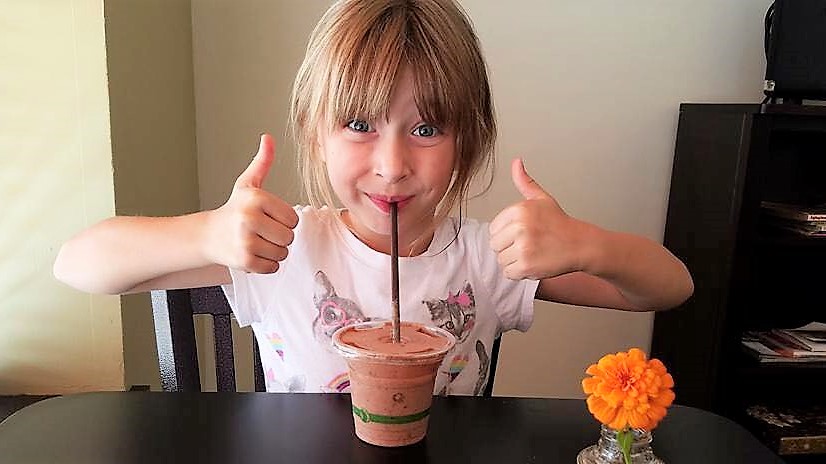 The Blue Zones Project®  launched in Grants Pass  in January , and nationally it is helping transform communities across the U.S. into areas where making  healthy choices is easier and people live longer with a higher quality of life. The mission of the Blue Zones Project® and True Juice seemed like a match made in heaven.  Through a multi-month process True Juice submitted recipes, policies, menus, restaurant protocols – and even personal Crew employee commitments- for review to Blue Zones® Grants Pass; and in mid-March, they received word congratulating them on their official well-deserved Blue Zones®- Approved status.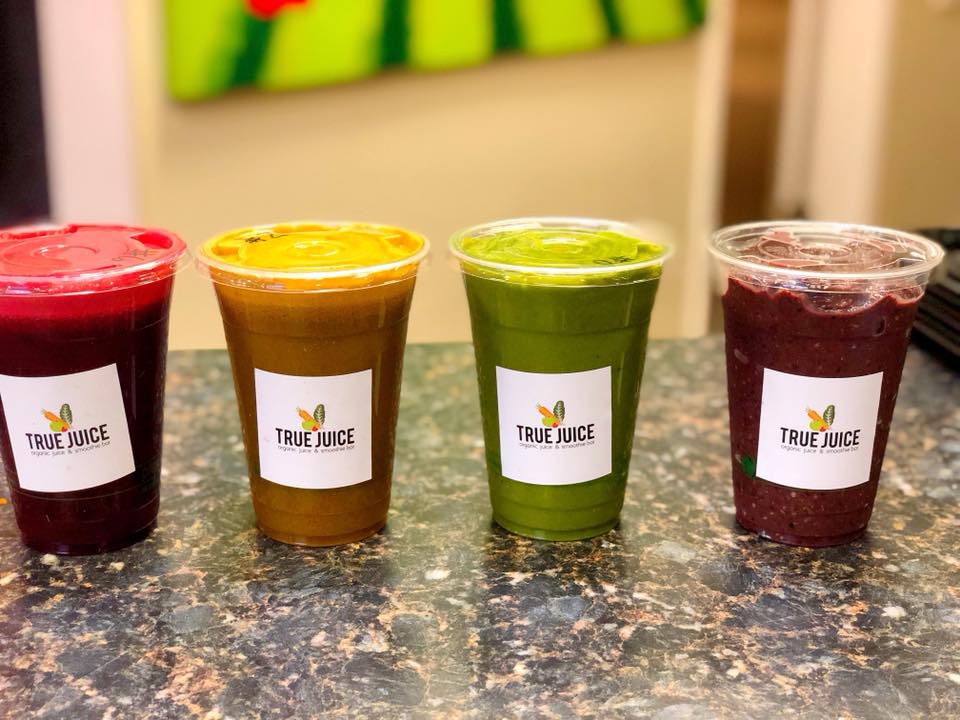 Local owners, Jacob and Karen Austin, started out as regular home-juicers and Certified Integrative Health Coaches who saw the need for an all-organic restaurant/Juicery option in Grants Pass back in 2015. Their vision was to open a plant-based, organic Family-style juice bar which also served smoothies, smoothie bowls, food and treats, with many gluten-free, dairy-free, and sugar-free options to meet the needs of those with food allergies, sensitivities and other health concerns/preferences. Believing  that business could be a tool to create positive change, Karen and Jake jumped in to invest in the health and happiness of their southern Oregon customers and community while hoping to inspire other individuals and companies to do the same.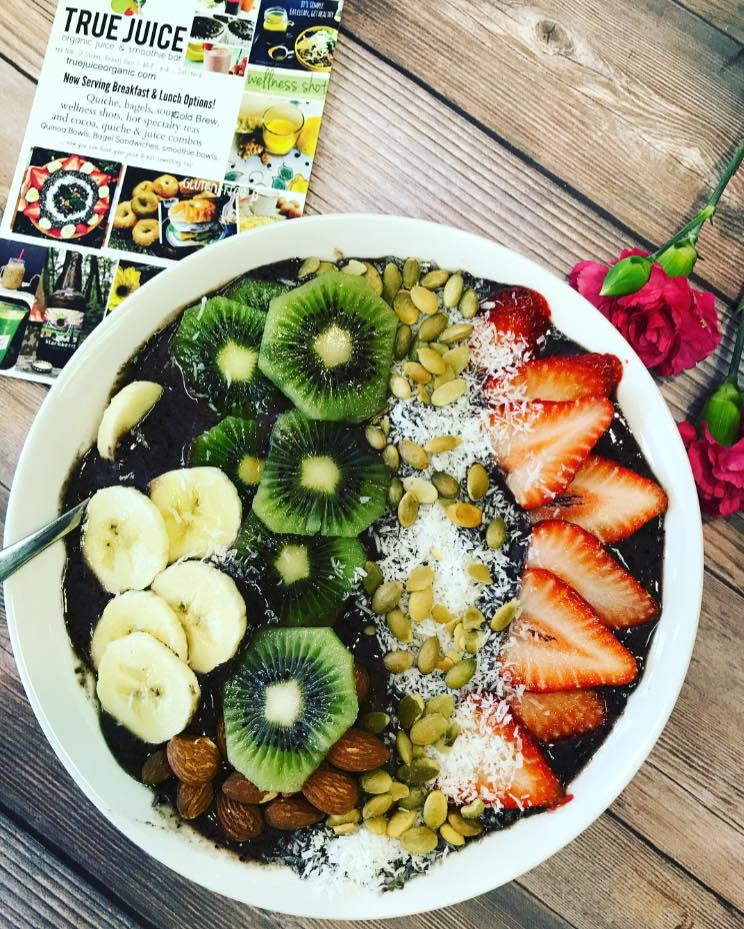 Today True Juice creates delicious and nutritious recipes using produce from a network of local organic farms including Pennington Farms, Howard Family Orchards, Promiseland Farm, and others. Their menu has expanded beyond juice, smoothies and smoothie bowls to also include sandwiches, soup, chili, quiche, gluten-free baked goods, chocolate treats, banana parfaits, Multi-Day Juice Cleanse Packages,  Quinoa Bowls, wraps (both turkey and vegetarian), snow cones, house-made Nut Mylks, Wellness Shots, cold brew coffee, teas and a whole array of Kombuchas, fruit and snacks… all organic, much of it local and/or house-made, and all of it delicious AND Nutritious. Additional fun facts are that they give their daily juice pulp to local organic livestock, and all of their to-go cups, straws, containers, and utensils are compostable.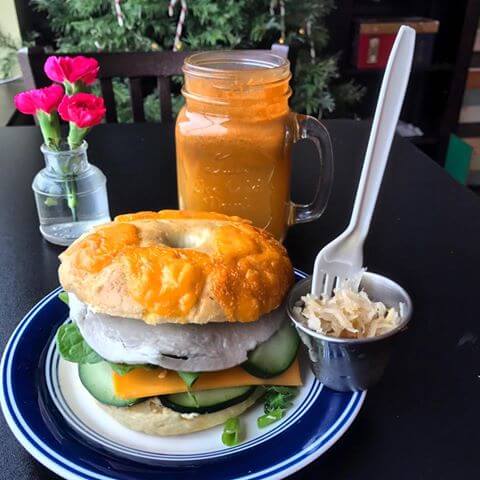 If you haven't already, drop in to True Juice and relax with green juice or coffee in their artistic, upcycled atmosphere, or take  your family in to enjoy a delicious lunch, prafait or smoothie bowl. True Juice is located at 126 NW D Street in Historic Downtown Grants Pass at 124 NW D St.
They are open M-F:  9-5… and Saturdays from 10-2.
541-441-4541
www.truejuiceorganic.com