The Oregon Bee Store in Eagle Point has the cutest little store with the cutest stuff inside and pure local honey. But the main reason we stopped was for the U Pick strawberries!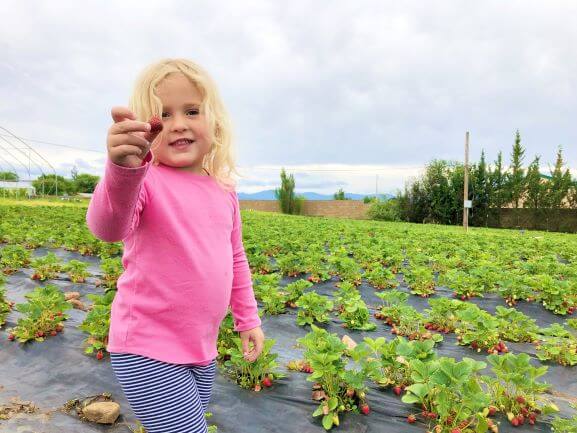 My 3 1/2 year old daughter had a blast picking her own strawberries . It is a great way to get outside and teach children where strawberries come from,  how they are grown, when they are just right  and taste a freshly picked one.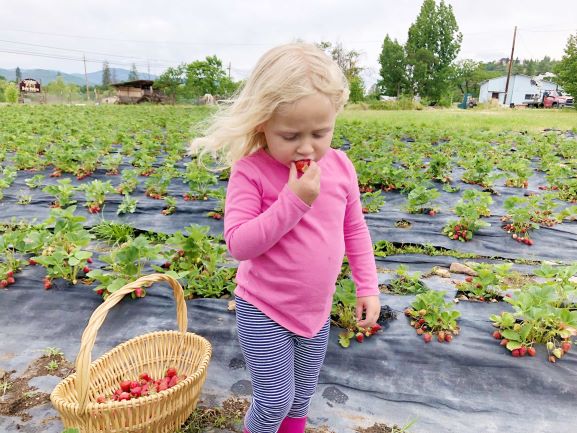 The Oregon Bee Store offer buckets to pick the strawberries but don't forget to bring something to take them home in.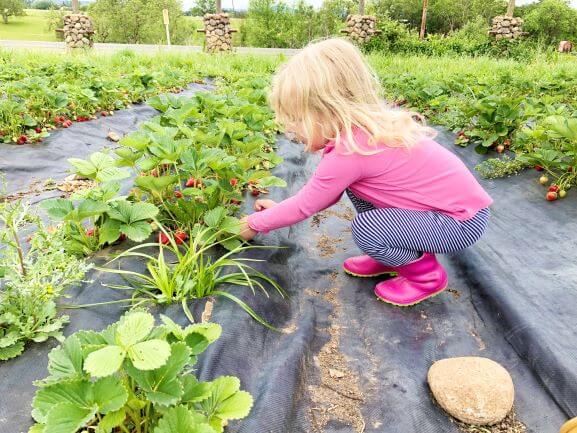 They are on Facebook and update it there with all the info for the U pick.                                                          https://www.facebook.com/OregonBeeStore/

The Oregon Bee Store is located at 14356 Highway 62 in Eagle Point, Oregon. You  can give them a call at (541) 826-7621 or stop in to visit the shop and pick some fresh strawberries.
By Caiti